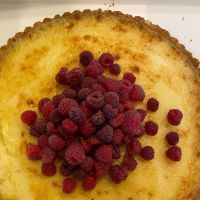 "This was our first Harvest Host and we loved it! Ripe Choice is the best choice!
Having a gourmet meal delivered to your camper is glamping, not camping. We opted for breakfast for 2 the next morning. A basket stuffed full of delicious gourmet goodies was delivered to our door.
We stayed in January when there was nothing growing on the farm, but we enjoyed walking around the vineyard; and the baby pigs chasing the chickens was fun for us city folk to watch."