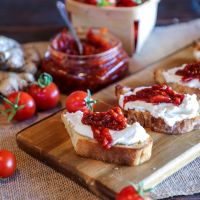 Photos don't do this place justice. From the moment you arrive, you are greeted by Tammy and John's adorable and friendly dogs and the smell of Tammy's delicious cooking.
The Airbnb is spacious yet cozy, well-decorated, and has any amenity you could possibly need. The surrounding farm is beautiful and was the perfect place for us to walk around, hang out with the animals, and catch up on reading. My boyfriend and I can't remember the last time we felt so relaxed. The hospitality and communication was top notch, yet you definitely have privacy if you want it.
What was maybe the best part of our entire visit was getting to enjoy Tammy's talent with cooking and baking. My boyfriend is vegan, and Tammy was happy to accommodate and made the most creative, delicious meals for us. My boyfriend commented that it was one of the best vegan meals he's ever had.
We will be dreaming about this place until we can return, and couldn't recommend it enough. Do yourself a favor and book a getaway here, and definitely reserve at least one meal!